How To Measure Your Pig Dog's Neck & Chest
---
Measuring is the same process for both breastplates and chest plates.
---
Measuring Your Dog's Neck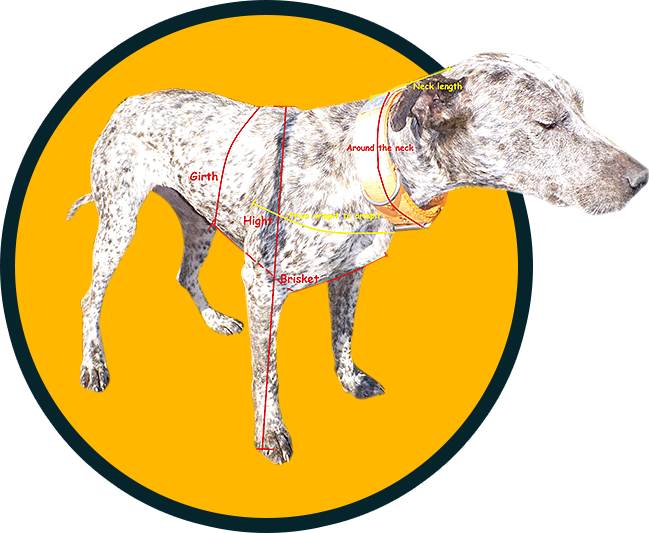 ---
Neck length: Measure from behind the skull cap at the back of the headjust behind the ear, down the back of the neck to were the neck starts to spread out into the shoulders, if you have a yard collar on your dog use it as a guide, slide it down the neck so it cant go any further, measure to the far edge ( shoulder side ) of the collar, this will give you 2 points to measure between.
NOTE: Don't forget, you don't want this measurement to long as you want your dog to be able to turn his or her head properly.
Around neck: Measure around the neck just before the shoulders as this is the widest part of the neck.
Girth: Measure right around the body behind the front legs.
---
Measuring Your Dog's Chest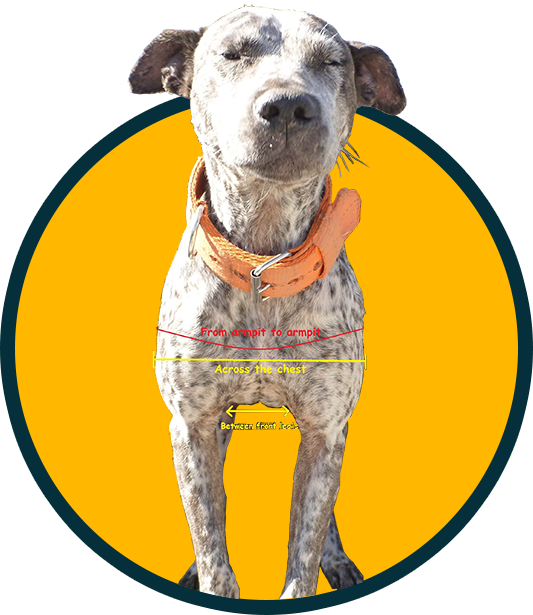 ---
Around chest: Measure from behind one front leg where the armpit is back around the front of the chest to behind the other front leg where the armpit is created (when you take this measurement make sure your dog is standing).
NOTE: A very important measurement. When done properly, it will stop your dog's back leg from being bothered by the belly strap
In between the front legs: This Measurement is an important one as well. If it's too wide it will rub your dog on the inside of the front legs, This must be taken while standing.
Across the chest: Again while dog is standing, take this measurement from the outside of shoulder to outside of shoulder the best way to do this one is by a rule ar harder tape measure.
Make sure all your dog's measurements are taken while standing. It can be hard to do it properly on your own, so you may want to grab a mate to give you a hand.
---
Ready To Browse The Custom Made Shop?
Click Below To Go To Our Custom Breast & Chest Plates!