More info
Yard collars are made from 2000kg breaking strain 2inch 50mm wide truck grade materiel and are very strong. They come in a range of colours including Game Council Hi-Vis blazing orange.
We can also embroied your name and phone number and or address on these collars, cost is a flat rate of $10.00 per collar to be embroidered.
Make sure to save after putting your embroidery details in or we will not know what you want on your item and there for you will not have it embroided sorry!
There can be up to 14days wait on embroidery to be done as there has been a very high demand for this.

These collars are Guaranteed not to break as we have made them for a range of pets from dogs, goats, camels, lama and even horses.
If there isn't the size you need please email us and we will make you custom size.
If you would like your phone number dogs name your address or anything embroided on your collar select the embroidery and click on the embroidery one, This is a low extra price of $10.00 per collar of embroidery to be done.
DON'T FORGET TO HIT THE SAVE BUTTON WHEN YOU FINISH YOUR EMBROIDERY DETAILS!
If you forget to save we wont have your embroidery info so therefore your collar will be sent without this option.

Its always a good thing to have your details on there collar so if they get lost and picked up by someone that someone will be able to track down the owner much faster, Also in N.S.W its a must need by law if you have them out of your yard so this might just save you a fine in the future :)
STRONGEST YET CHEAPEST COLLARS ON THE MARKET!!!
2000kg Breaking strain
You can't Break them!!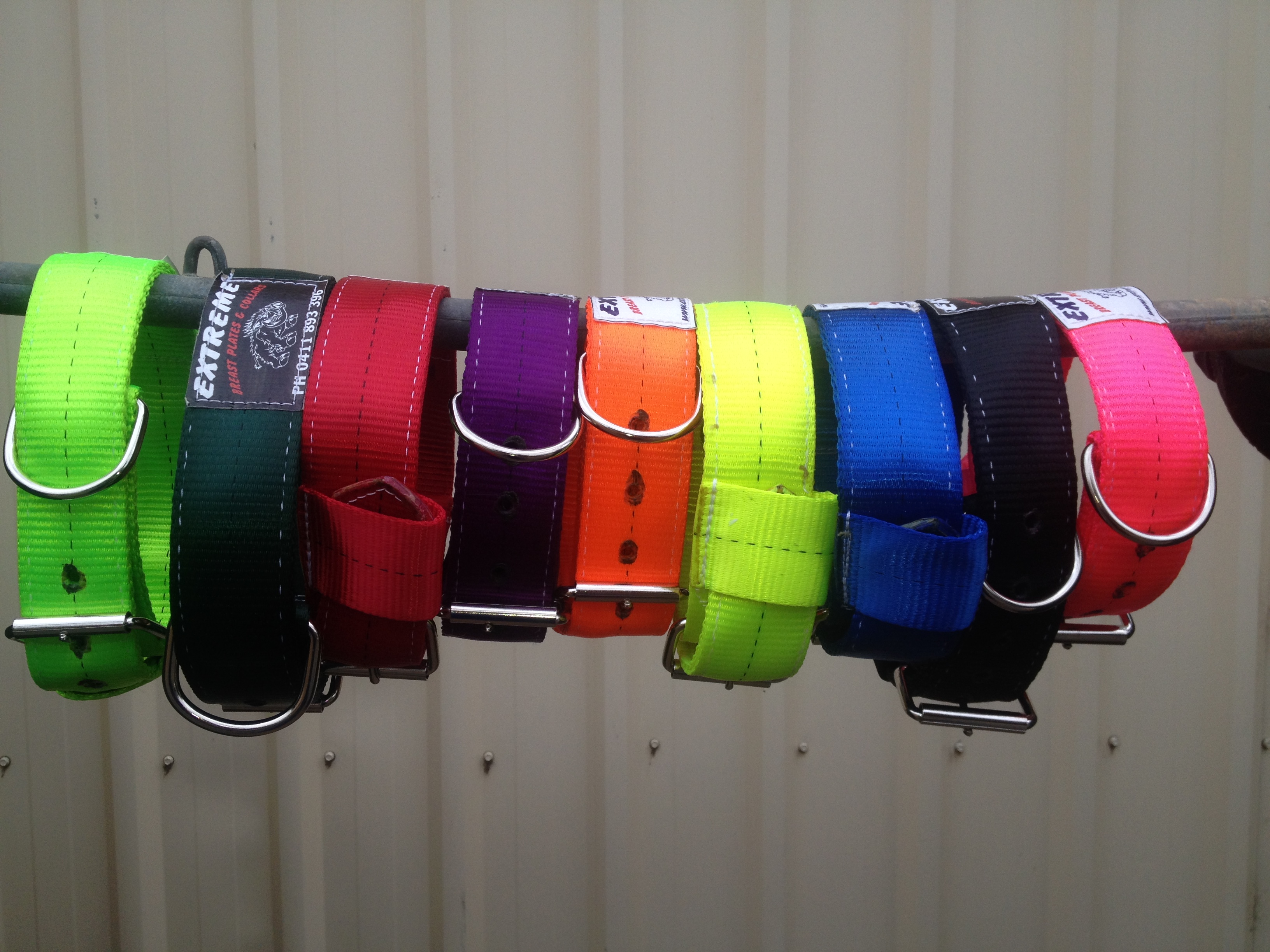 Guaranteed Safe Checkout